" INSIGNIA" Sterling Silver .925 Mens ring Made in U.S.A.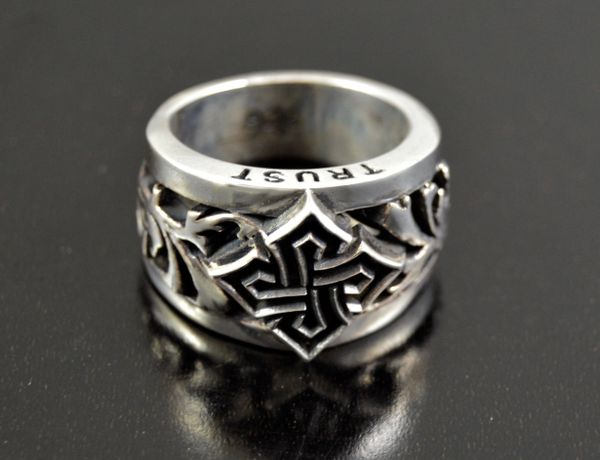 " INSIGNIA" Sterling Silver .925 Mens ring Made in U.S.A.
The " Insignia Ring" is made with a raised icon in the fashion of use for stamping hot wax seals on personal letters and important documents. The mark signifies trust. The ring has great detail and is completely struck through so your finger will breathe under the wide band and heavy silver.
This has been a top selling men's ring for over a decade. Its rugged good looks compliments a mans masculinity. Perfect for any finger.
Each item is shipped wrapped in a custom logo bag, wrapped in tissue paper and placed inside a logo box along with a cleaning cloth to polish your silver if you so chose to do so. Please remember that a fine patina is preferred and brings out the beautiful highs and lows of the precious metal.
Each piece of Sean Coyle jewelry comes with a certificate of Authenticity that states:
Your heirloom custom ring was created using an ancient lost wax technique. This unique carving and casting method leaves each ring with its own special character and no two pieces are exactly the same.
It was precisely for this character and the inherent value that it imparts to each piece that I chose this method. This beautiful ring was hand carved and machined in the United States of America.
"Trust represents belief in one's self and one's abilities no matter what your chosen field of endeavor. It's also about instinct, the only true North.
Weight is 18 to 19 grams or 0.6oz. depending on size
Reviews
Featured Products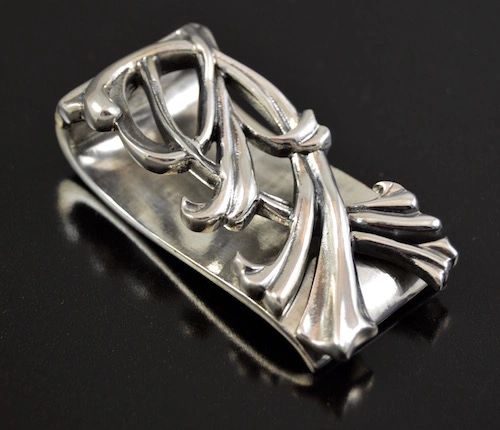 Thick "BLOSSOMING VINE" Money Clip Sterling Silver .925 MADE IN THE U.S.A.
$650.00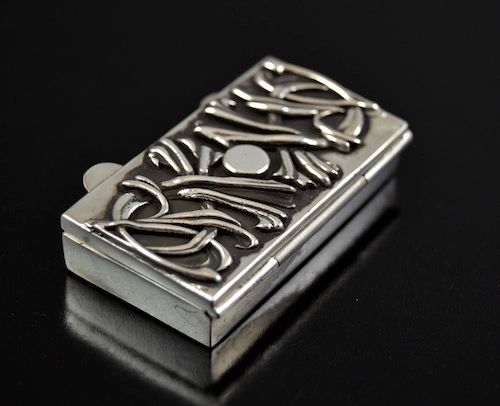 "Deadwood" Sterling Silver .925 Vitamin pill box MADE IN U.S.A.
$500.00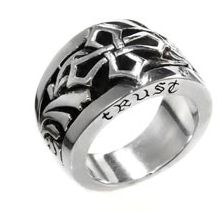 "RING OF TRUST" Sterling Silver .925 mens ring Made In U.S.A.
$250.00