"LUCIA" Carved Sterling Silver Belt Buckle MADE in U.S.A.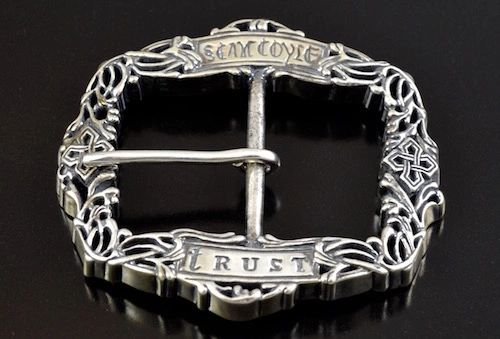 "LUCIA" Carved Sterling Silver Belt Buckle MADE in U.S.A.
"Lucia" buckle is hand carved, hand casted solid .925 Sterling Silver that is carved completely through yet weighs enough to make any pirate happy with this treasure. The buckle measures approximately 3.5"w x 3"h x 5/16" deep and fits a wide 1 5/8" to 1 3/4" belt strap. Don't have one? Let us know and we can custom make one to your exact size. 
This beautiful carved and casted masterpiece has carved intertwined blossoming vines meeting at The trust icon on the sides, Brand name on top and trust on bottom. Made in the U.S.A. .925 Sterling Silver, .925 stamped on inside.
Each item is shipped wrapped in a custom logo bag, wrapped in tissue paper and placed inside a logo box along with a cleaning cloth to polish your silver if you so chose to do so. Please remember that a fine patina is preferred and brings out the beautiful highs and lows of the precious metal.
Your heirloom custom buckle was created using an ancient lost wax technique. This unique carving and casting method leaves each buckle with its own special character and no two pieces are exactly the same.
It was precisely for this character and the inherent value that it imparts to each piece that I chose this method. This beautiful buckle was hand carved and machined in the United States of America.
Weight is 144 grams or 5.0 oz
Reviews
Featured Products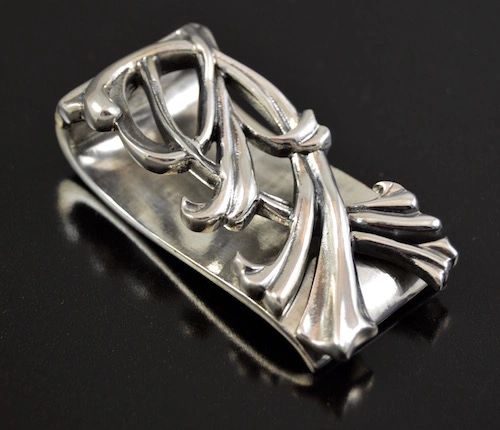 Thick "BLOSSOMING VINE" Money Clip Sterling Silver .925 MADE IN THE U.S.A.
$650.00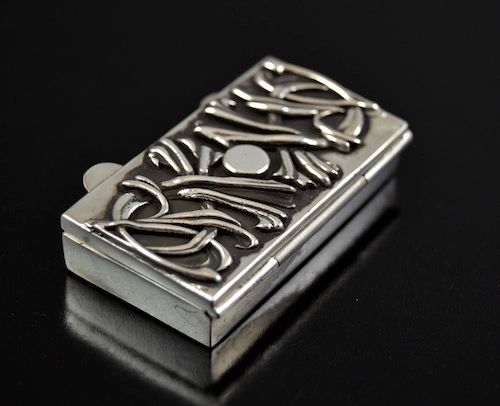 "Deadwood" Sterling Silver .925 Vitamin pill box MADE IN U.S.A.
$500.00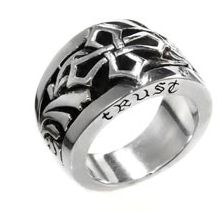 "RING OF TRUST" Sterling Silver .925 mens ring Made In U.S.A.
$250.00