"Ronin" Signature custom silk lined single breasted sport coat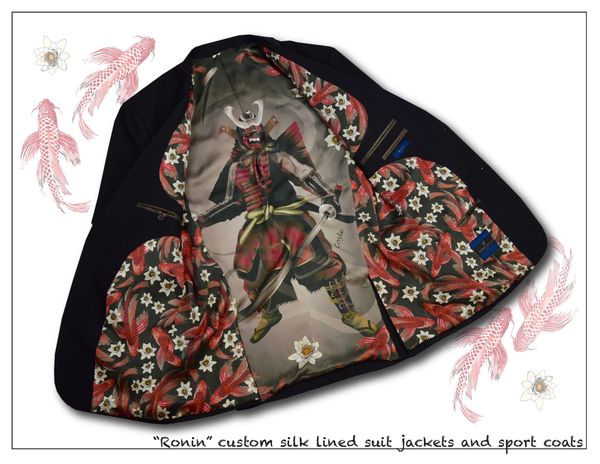 "Ronin" Signature custom silk lined single breasted sport coat
The "Ronin Signature Sport Coat" embodies all the qualities of the master less samurai that protects the inside of this modern day armor. Sean has hand drawn some of his inspiration for the "Ronin" series and then converted it to digital and printed on silk for the lining.
The body is super 150's 100% wool. The notch lapel is narrow and the chest pocket and hacking pockets are narrow flaped to marry the details. A tone on tone edge pick stitching compliments. The dark natural horn buttons adorn the surgeons cuffs and center front two button closure. English style vents provide the ronin the most range of freedom of movement. 
Many more details have been meticulously planned and executed on Patriot, but we want to leave some excitement for when you receive this Sean Coyle original.
Custom Silk lining (Samurai surrounded by Koi and white Lotus)

Super 150's wool
Pick stitching
Surgeons Cuffs
Natural Dark Horn Buttons
Hacking Pockets
English Vents
Full Canvas
Hand Sewn

Reviews
Featured Products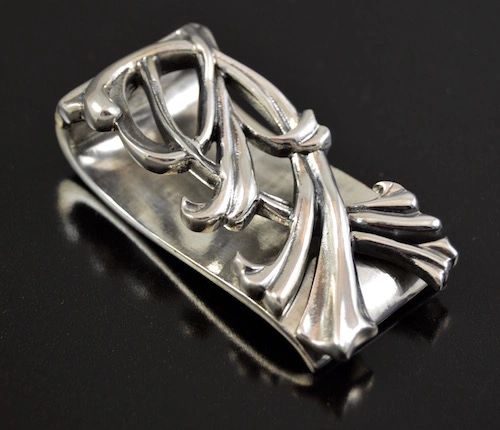 Thick "BLOSSOMING VINE" Money Clip Sterling Silver .925 MADE IN THE U.S.A.
$650.00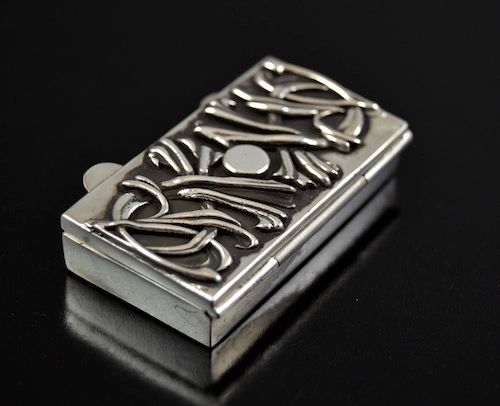 "Deadwood" Sterling Silver .925 Vitamin pill box MADE IN U.S.A.
$500.00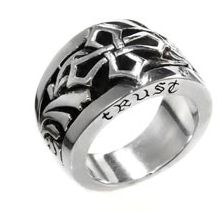 "RING OF TRUST" Sterling Silver .925 mens ring Made In U.S.A.
$250.00