Trail Blazer 3 Pc Suit Wool Window Pane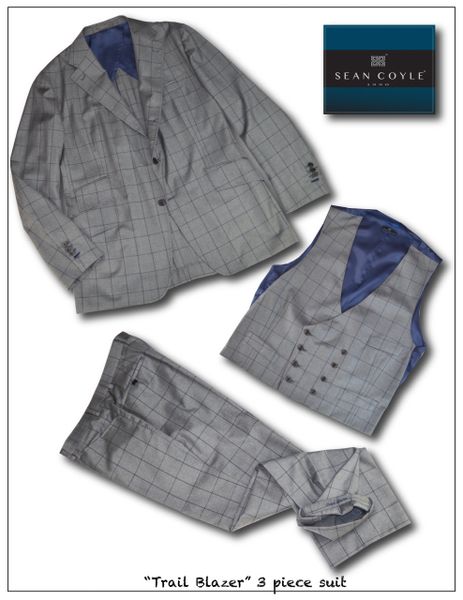 Trail Blazer 3 Pc Suit Wool Window Pane
The Trail Blazer 3 piece suit is a statement maker and a rule breaker. This hand made un-constructed half line jacket sports a 100% wool super 120's 275 gm. Heather grey window pane. It wears like a shirt yet the three to two role of the wide lapel and hacking pockets provide a formal twist.
It is paired with a fitted double breasted vest with chest pocket and waist pockets. The vest sports a self belt and Bemberg lining in a beautiful blue that pulls out the deco pop of color in the window pane fabric.
The pant is a gorgeous western front pocket hidden construction belt loop double back pocket pocket trouser that marries regal formality with a casual flare that lets the observer that this trail blazer follows no one and blazes his own trail... This 3 piece suit offers a variety of wearing options. Let Sean show you how to make 3 days and 3 different looks with one three piece suit. Many more details have been meticulously planned and executed on Trail Blazer Suit, too many to list here so we want to leave some excitement for when you receive this Sean Coyle original.

Hand sewn
Dark horn buttons
Full pick stitching
Ticket Pockets
Embroidered quote " Don't quit your daydream"
Milanese Twin Lapel button holes
Belted Back Vest
Reviews
Featured Products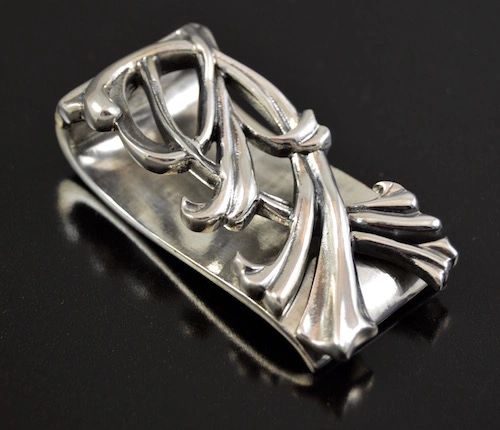 Thick "BLOSSOMING VINE" Money Clip Sterling Silver .925 MADE IN THE U.S.A.
$650.00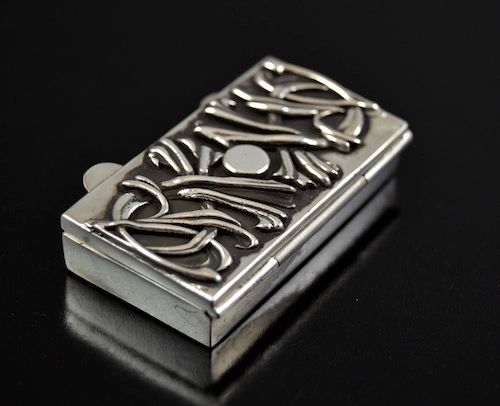 "Deadwood" Sterling Silver .925 Vitamin pill box MADE IN U.S.A.
$500.00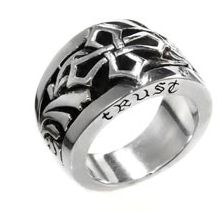 "RING OF TRUST" Sterling Silver .925 mens ring Made In U.S.A.
$250.00